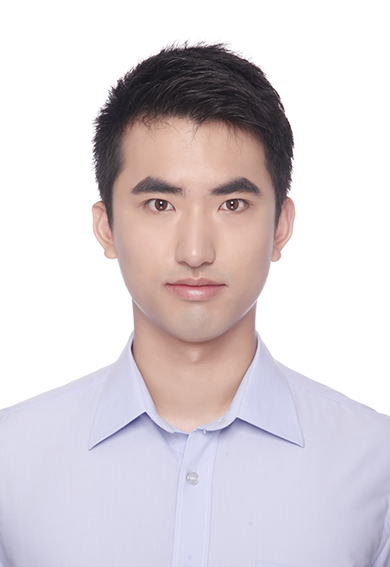 My name is Nan Jiang. I'm a PhD student in the department of Computer Science, Purdue university. My advisor is Professor Yexiang Xue.
Publications
Learning Combinatorial Structures via Markov Random Fields with Sampling through Lovász Local Lemma.
Nan Jiang, Yi Gu, Yexiang Xue.
AAAI 2023.
First two authors contributed equally.

Constraint Reasoning Embedded in Structural Prediction.
Nan Jiang, Maosen Zhang, Willem-Jan van Hoeve, Yexiang Xue.
JMLR 2022.

Massive Text Normalization via an Efficient Randomized Algorithm.
Nan Jiang, Chen Luo, Vihan Lakshman, Yesh Dattatreya, Yexiang Xue.
TheWebConf 2022.

PALM: Probabilistic Area Loss Minimization for Protein Sequence Alignment.
Fan Ding, Nan Jiang, Jianzhu Ma, Jian Peng, Jinbo Xu, and Yexiang Xue.
UAI 2021.
First two authors contributed equally.

Language Generation via Combinatorial Constraint Satisfaction: A Tree Search Enhanced Monte-Carlo Approach.
Maosen Zhang, Nan Jiang, Lei Li, and Yexiang Xue.
Finding in EMNLP 2020.

A dual channel class hierarchy based recurrent language modeling.
Libin Shi, Wenge Rong, Shijie Zhou, Nan Jiang, Zhang Xiong.
Neurocomputing 2020.

LSDSCC: A Large Scale Domain-Specific Conversational Corpusfor Response Generation with Diversity Oriented Evaluation Metrics.
Zhen Xu, Nan Jiang and et. al.
NAACL-HLT 2018.

Exploration of Tree-based Hierarchical Softmax for Recurrent Language Models.
Nan Jiang, Wenge Rong, and et. al.
IJCAI 2017.

Event Trigger Identification with Noise Contrastive Estimation.
Nan Jiang, Wenge Rong, and et. al.
IEEE/ACM Transactions on Computational Biology and Bioinformatics, 2017.

An Empirical Analysis of Different Sparse Penalties for Autoencoder in Unsupervised Feature Learning.
Nan Jiang, Wenge Rong, and et. al.
IJCNN, 2015.